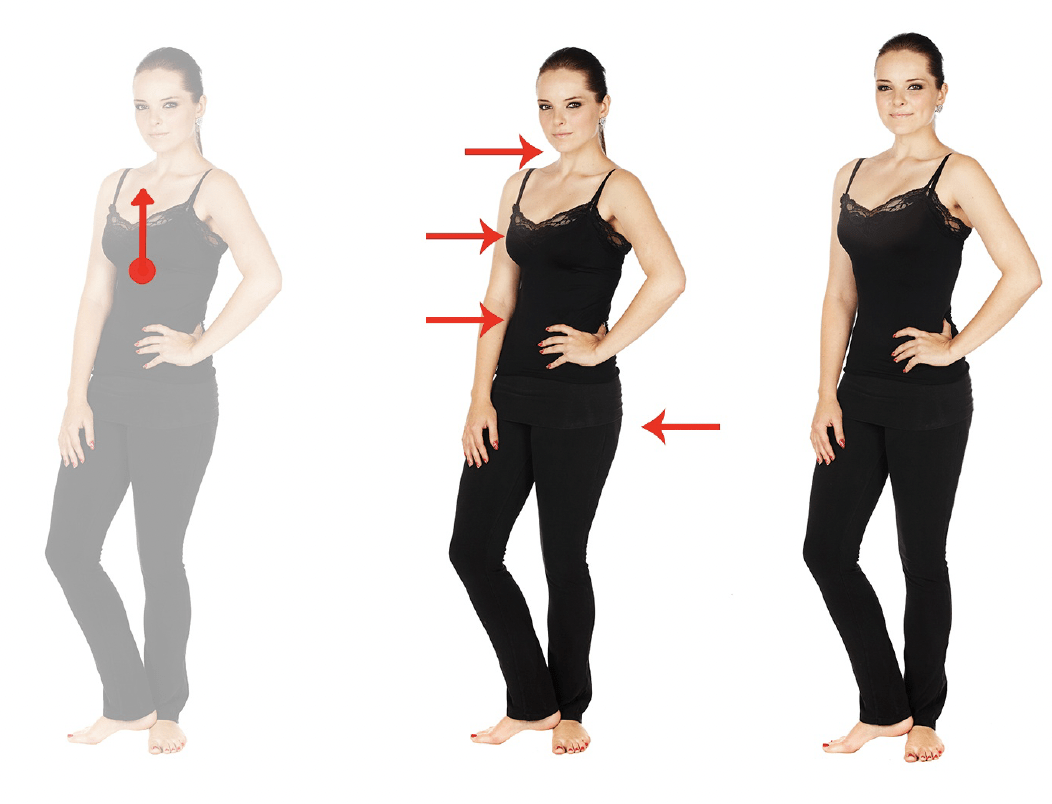 LENGTHEN THE SPINE – EXTEND THE DIAPHRAGM
By pulling up the diaphragm – this straightens your spine, extends the neck, pulls in the tummy, perks up the breasts and pulls in the bum… All in one go! Do not tell your model to pull in a tummy, or bum. By extending their body with the diaphragm technique, you improve total body posture. This works for Men and Woman – sitting, standing or lying down.
MATCH BODY SIZES IN RATIO
When shooting couples, try to keep the visible body ratios about equal. Showing only a head of one person and a full body of another tends to look odd… Sometimes you need to do it to tell a story, but similar ratios (NOT ACTUAL SIZES) is just more pleasing to the eye. So if you show about 70% of one person's body, try also show 65-75% of the second person's body.
SHORTEN MODELS BY WIDENING LEGS OR DROPPING/TILTING A CHIN AND HEAD
Do not slouch a model! Just don't!! Let them stand with slightly wider legs, drop a chin a bit, or lean against a prop, but NEVER, EVER slouch!