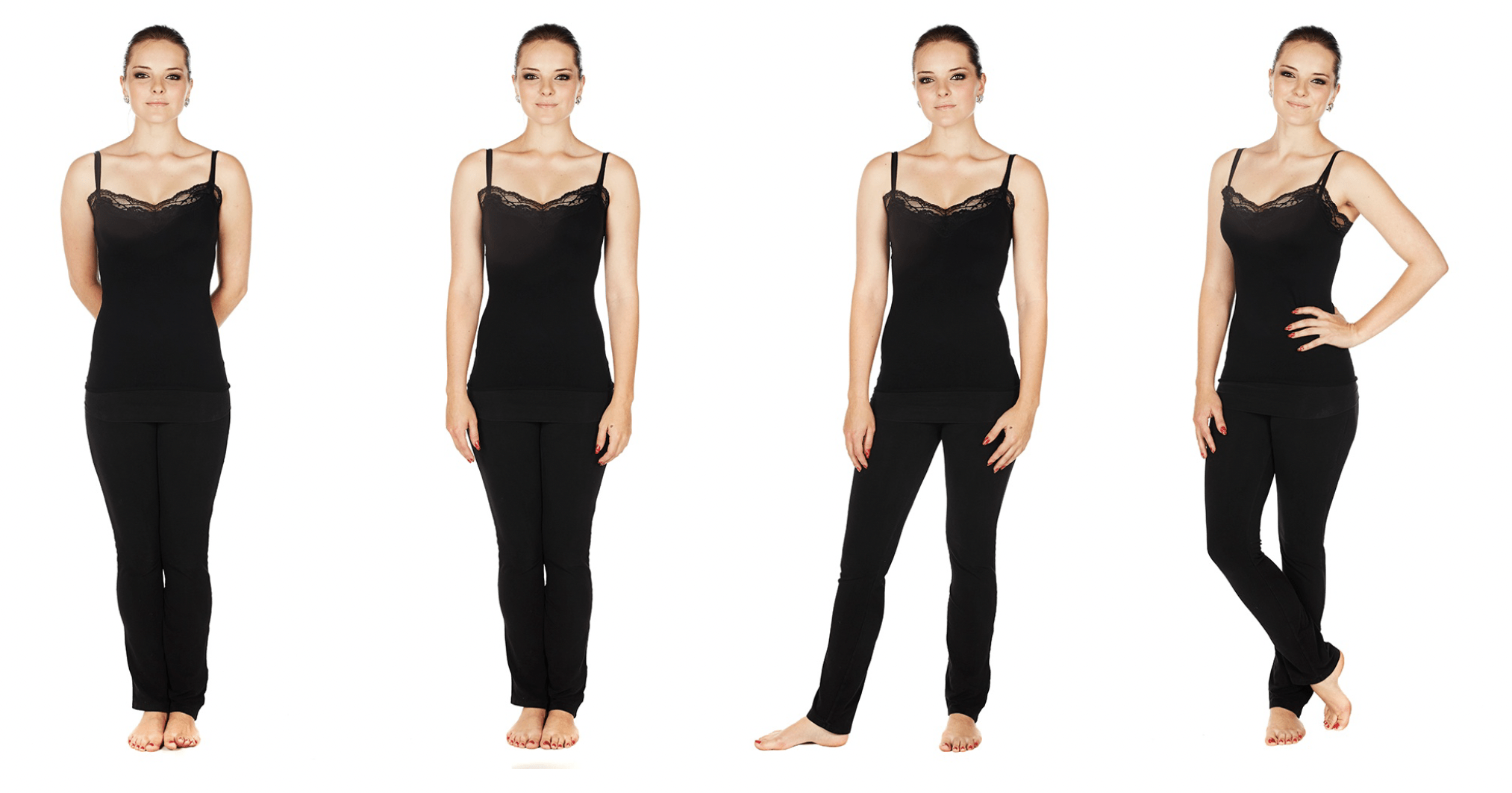 SHIFT WEIGHT ONTO ONE FOOT
Pushing the subject's balance to a side means you get nicer body curves to work with. The easiest way to do this is to ask your model to shift his or her weight to one foot. It is important to pay attention to how your model comes to rest when the weight has shifted, because its easy to go into a "slouch" on the leg and then the leg will appear bigger than it needs to be.
Shifting weight to a side is the easiest but if your model struggles, let them cross legs with one foot on a toe to force a shift.
Shifted weight will give you curves – Do Not shift for a strong pose.
WEIGHT = SIZE
The leg that carries the weight will appear biggest, and…
The closest leg will be the biggest…
Thus: to hide size, put the leg with the most weight further away from the camera (and make sure the model doesn't slouch into the leg that carries the weight)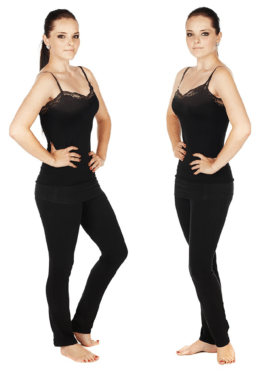 STRONG POSE
The stronger you want your pose, the more balanced the model's weight must be between feet. Balanced weight and symmetry is the strongest