(… but what am I invited to? )
Welcome to the FTM Resource & Asset site for commercial media & entertainment assets.
The purpose of this resource is to connect Content Creators, Influencers & Entertainers to Businesses, starting with the Hospitality Industry, that will pay them for their skills and work. 
Please Note:
WE ARE STILL IN BETA and are slowly adding assets in the various categories as we are refining the type of information we need, and fixing bugs & flaws  in the system.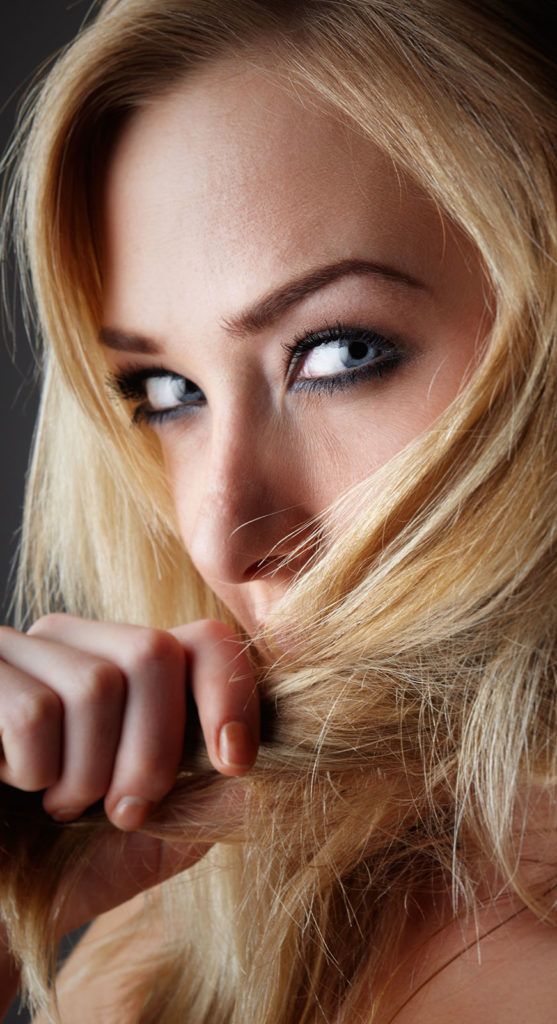 Models
Actors
Musicians
Photographers
Dancers
Influencers
Presenters
Make-up Artists
Hair & Fashion Stylists
Extras
And also Venues that has fascilities for Musicians and Influencer or Photographers to work in.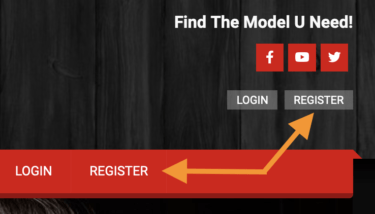 The first option is to do everything yourself. It should really be very simple, Simply start by registering on the site (click here) 
After you did the basic registration, you must confirm your email to activate the account.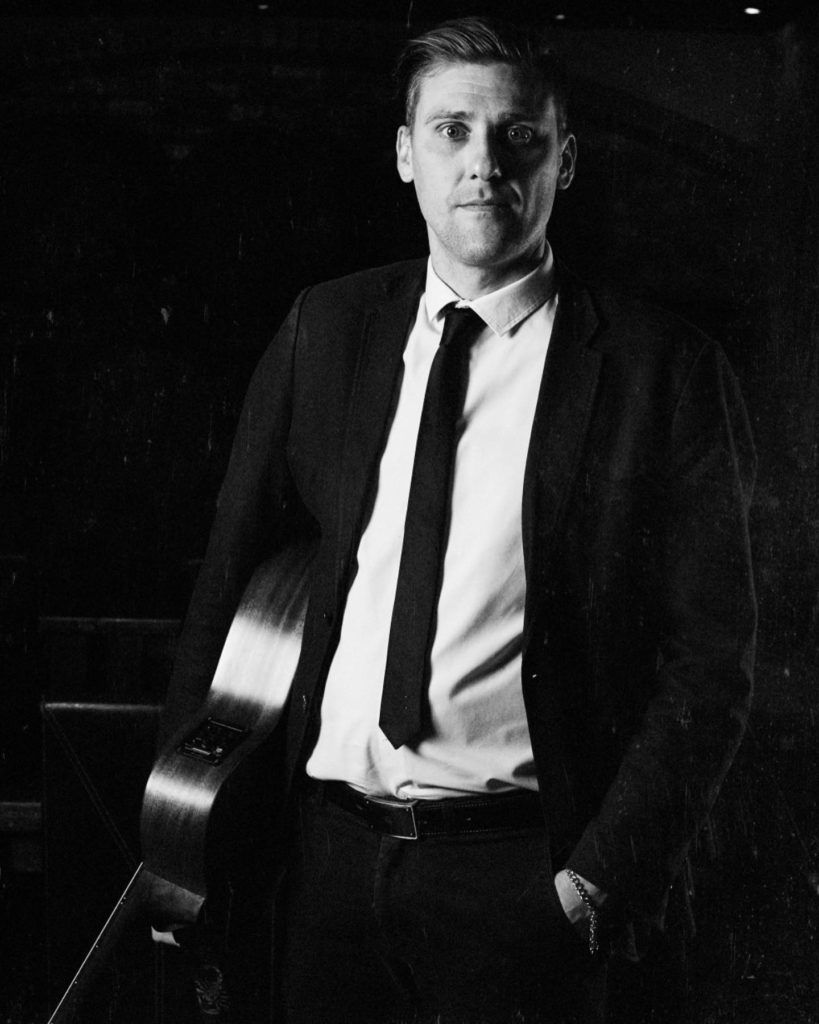 Before your profile image is added, your profile will not show up on the site or in searches, so at the very least, for you to have any presence on this resource site, you need to have confirmed your email address and loaded a profile image. 
After confirming your email address and logging in, scroll to your profile image and click on the grey placeholder image.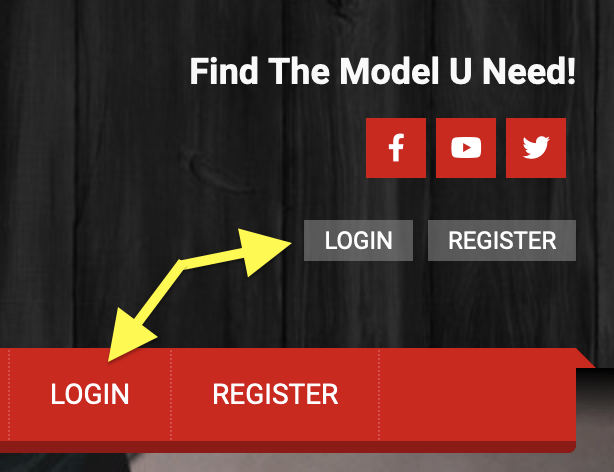 A small menu will appear, choose to [UPLOAD PHOTO] and save when done! 
Now you are visible to the other members of the site and the general public!
(except, nobody knows anything about you!)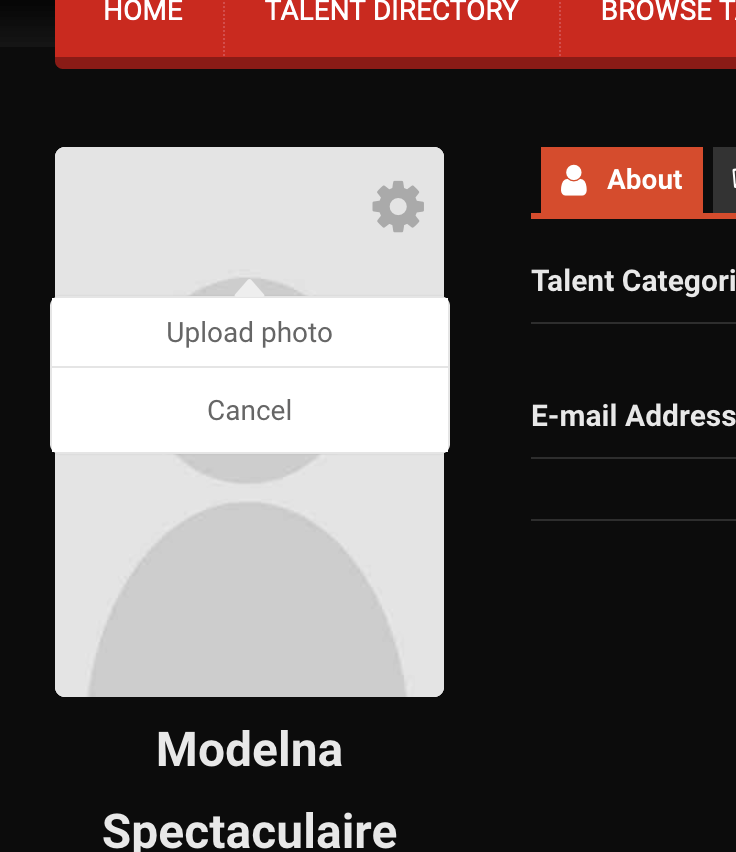 Add your profile information
The next step is critical. The information you add here allows people to find you according to your specialty and ability. 
Think of this as creating your 1-page CV! 
Mouse over your profile image. In the TOP RIGHT CORNER you will see a settings wheel. When you click on it, a new menu will appear. 
Choose [EDIT PROFILE]
According to your TALENT CATEGORY choices, new options will appear or go away. The more complete your details, the better your profile will do.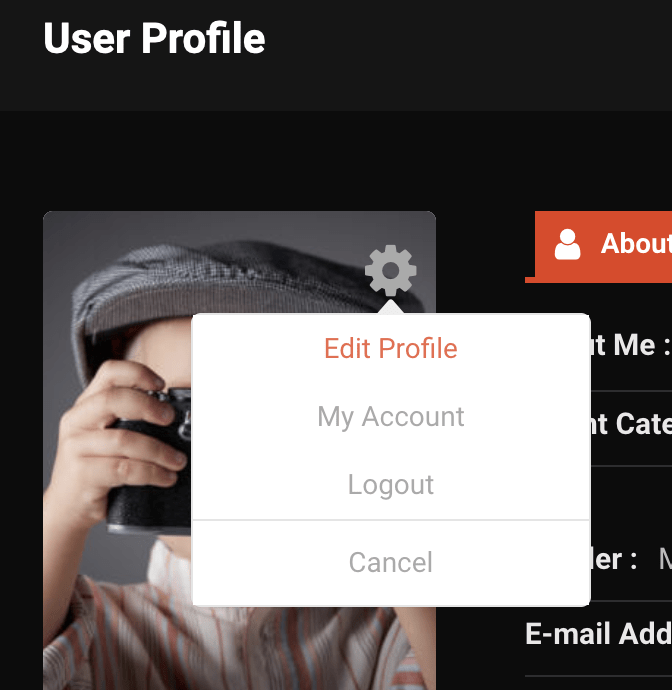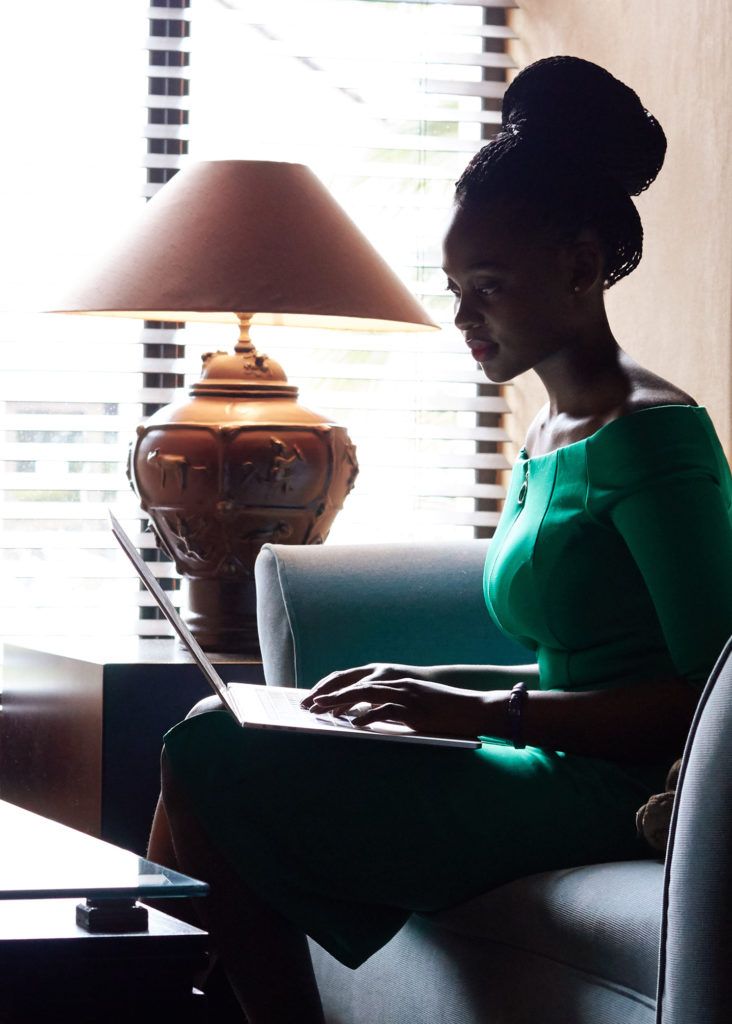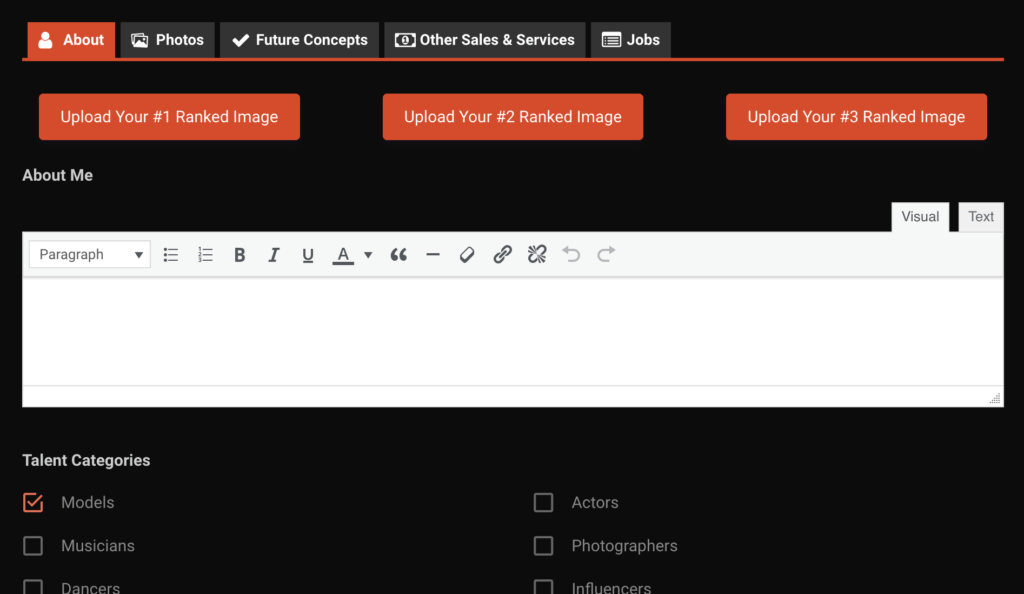 NB! Do not forget to upload three striking images to grab attention!
(these images will display as three Squares, but the system will allow you to crop after upload)